When considering aluminium fencing to use around your pool, or to enclose a space at ground level on your property there are a number of options to consider. How big is the space? Does it meet local regulations? Is it strong enough?
Your pool is your outside treasure, but you also need to make sure it is safe not only for your family but for those who live outside your home. If you are considering enclosing any space with a fence on your property you want to make a choice that provides protection, safety and durability.
If you are thinking of using Aluminium for your fencing regardless of the situation your checklist remains the same. Some of the benefits provided by aluminium fencing, includes:
We all want our home environment to look great, we like the sense of pride it gives us when we invite our family and friends over. It doesn't mean we would compromise on safety or durability but if it looks good as well, even better. When choosing aluminium fencing for your pool or any area you want enclosed you will feel confident that your pool or home looks good. Our experienced team will guide on style and colour options so that your finished product ticks all the boxes on style, functionality and safety.
Aluminium pool fencing will provide you with the peace of mind you need that your children, visitors and pets are safe at all times. We are certified pool fencing experts and have the knowledge to help you make the decisions that puts safety first. You will have the confidence that your pool fence meets all safety regulations and requirements. We can provide you with the options on fencing and gates that meets your specific needs and of course we guarantee all our products and installation.
If you want to keep your decision within a budget, aluminium pool and perimeter fencing are definitely cost-effective. The per metre cost is generally more affordable than other types of fencing. Our team will ensure your choice meets your budget without compromising on the quality. You will have a safe, durable, versatile solution for your pool or perimeter fence that will look good for years to come. Aluminium fencing is easy to customise for your particular needs, no shape is too large, small or irregular – our team are trained to provide you with the most versatile fencing solution at a price that matches your budget.
Aluminium fencing is extremely durable, and is very popular around both residential and commercial swimming pools. Because it is rust and corrosion resistant it can withstand the harsh elements and exposure to treated water. It doesn't require regular maintenance, upkeep or cleaning and will remain in good condition for many decades.
Aluminium pool fencing is easy to install and because it rarely needs any attention it is considered by many to be the best option. Give your fencing a quick hose down occasionally is all it needs. High winds or flying objects are less likely to cause damage with aluminium fencing providing you peace of mind in the event of storms.
Your aluminium fencing will complement your home with a large variety of colours to choose from, providing you with a strong, durable fence that looks good, complements your home and garden as well as protecting your family and visitors. Aluminium pool fencing will help improve the value of your home providing safety, beauty, strength and durability at a price you can afford. Our experienced team will take the guessing out of choosing an Aluminium Fence for your pool or any area you want enclosed. We can provide you with both information and choice that will provide you with confidence when installing your new fencing.

Manufacturer backed lifetime warranty from a family owned
business that has been in the industry for 40 years.
Download your
free guide now
Ultimate DIY guide for homeowners and inside tips for builders, carpenters and handymen
Access this free guide today to learn how you can save time & money on glass pool fencing & glass balustrades.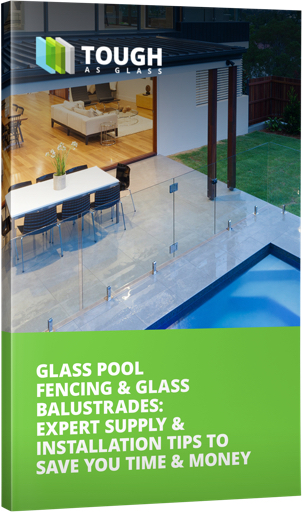 Request an obligation free quote today