GLASS RAILINGS, FENCINGS, BALUSTRADES SYDNEY AND NEWCASTLE
Your glass pool fencing & glass balustrade experts
Glass Railings, Fencings, Balustrades
Leave everything to the professionals, we are happy to provide expert advice and offer alternatives that will best suit
your needs and your specific environment and living areas. Our complete service for glass railings /balsutrades, from
sales, service, installation and maintenance, is the reason why we are the trusted choice for all your glass railing
needs.
Experience, Experience and Experience
Tough as glass really is the business you can trust and depend on for all your glass railing needs, we are a fully
registered and insured local company trading under a builder's licence giving you the peace of mind knowing not only
will you get the most sophisticated and elegant glass railing solutions, but you can rest easy knowing your family and
friends are always safe and protected.
Call us today on 0413 248 267 or email info@toughasglass.com.au to find out more about our Glass railings /
balustrades that we can supply and install in the Newcastle, Central Coast and Sydney regions .
Just another reason why you can't look past tough as glass for all your glass pool fencing needs, call us today on 0413
248 267 or ClickFor an Instant Quote, for further information on our comprehensive glass pool fencing solutions.

Manufacturer backed lifetime warranty from a family owned
business that has been in the industry for 40 years.
Download your
free guide now
Ultimate DIY guide for homeowners and inside tips for builders, carpenters and handymen
Access this free guide today to learn how you can save time & money on glass pool fencing & glass balustrades.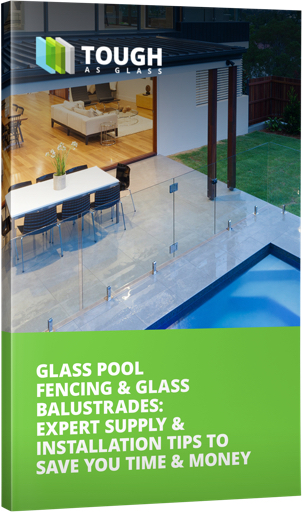 Request an obligation free quote today