POOL GLASS GATE KITS SYDNEY AND NEWCASTLE
Your glass pool fencing & glass balustrade experts
Give your pool a much needed makeover
Glass gate kits are a great addition to your existing pool area; they can add a touch of style and sophistication and
help reinvigorate your current living areas. Strong, safe and secure, not only is a glass gate kit great for keeping your
family safe but they are practical and sleek.
The highest quality Glass Gate Kits
Like all the materials we use at tough as glass, are glass gate kits are manufactured from the highest quality materials
to ensure that they pass the test of time.
Delivering excellence in glass gate kits
Tough as glass is the trusted name when it comes to delivering excellence in all areas of glass fencing including gate
kits. We have a team of experts and industry professionals who can provide valuable assistance from the initial phone
call right through to the completed installation of your glass gate kit. Servicing the Hunter, Central Coast and Sydney
regions we aim to give you the best customer service experience possible.
Customer focused approach
We deliver our customers a full and complete glass pool fencing service, from start to finish, a proud Newcastle based
company with over 25 years building experience; you can rest easy knowing your glass gate kit is in safe hands of the
highly skilled tough as glass team.

Manufacturer backed lifetime warranty from a family owned
business that has been in the industry for 40 years.
Download your
free guide now
Ultimate DIY guide for homeowners and inside tips for builders, carpenters and handymen
Access this free guide today to learn how you can save time & money on glass pool fencing & glass balustrades.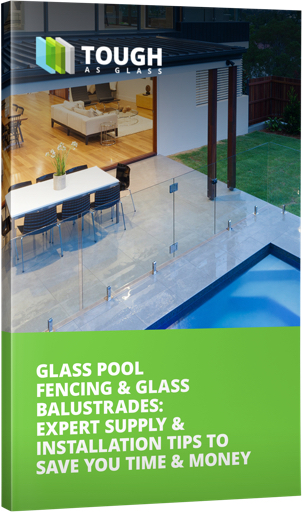 Request an obligation free quote today